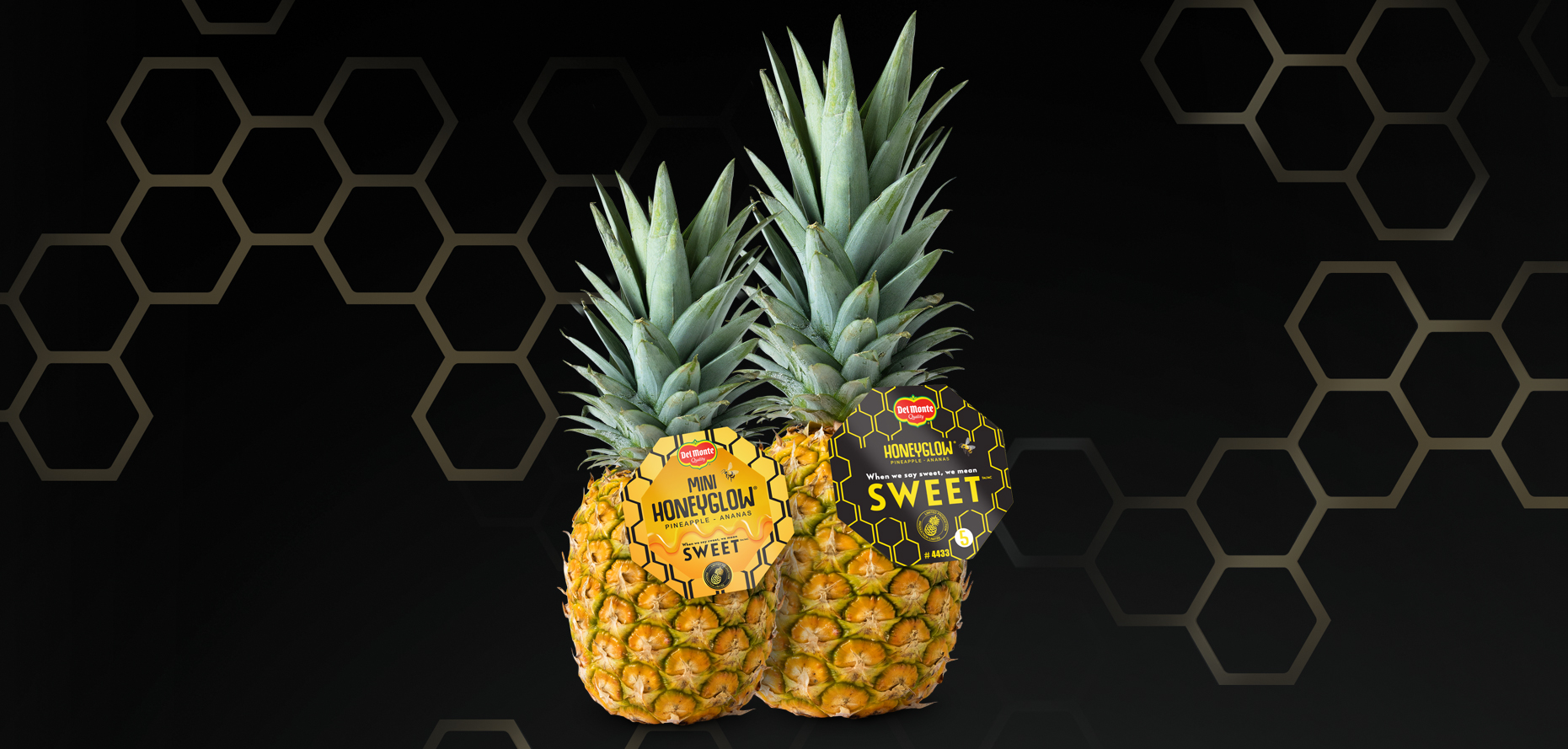 When we say sweet, we mean sweet™
Honeyglow®
Pineapple

Welcome to Honeyglow®!
All over the world, the pineapple has long been known as the symbol of warmest welcome. And now we're proud to welcome the sweetest pineapple around — the radiant Honeyglow®.
At Fresh Del Monte, we're always looking for new ways to bring you the best picks on the planet, and the Honeyglow® pineapple is our freshest pineapple offering ever, and one of the best fruits to eat.
Picked for Perfection
At our farms in Costa Rica, we've pioneered a unique growing process that ensures every Honeyglow® pineapple ripens more slowly on the stem, and is hand-harvested at peak sweetness and ripeness. And because our two largest pineapple farms are Sustainably Grown Certified by SCS Global Services, our harvest is both sustainable and exclusive in its limited yield.
Because Fresh Del Monte has a variation of environments to produce pineapple, only those fields where pineapples grow to express their optimal quality are selected for the Honeyglow® brand. These selected growing conditions, along with the knowledge of our experienced personnel to take care of the agricultural practices, enabled Fresh Del Monte to successfully launch and grow the Honeyglow® product.
Once the Honeyglow® pineapple passes rigorous quality standards, each pineapple is delicately cradled in open-top packing and shipped within 48 hours. It's as farm-to-table fast as fresh can get! And you're bound to notice the difference as soon as you lay eyes on one. Only the Honeyglow® pineapple has a distinctive honey-colored shell that matches its golden goodness within. Consumers can assure they will receive perfect quality pineapples every single time. Only sweet surprises!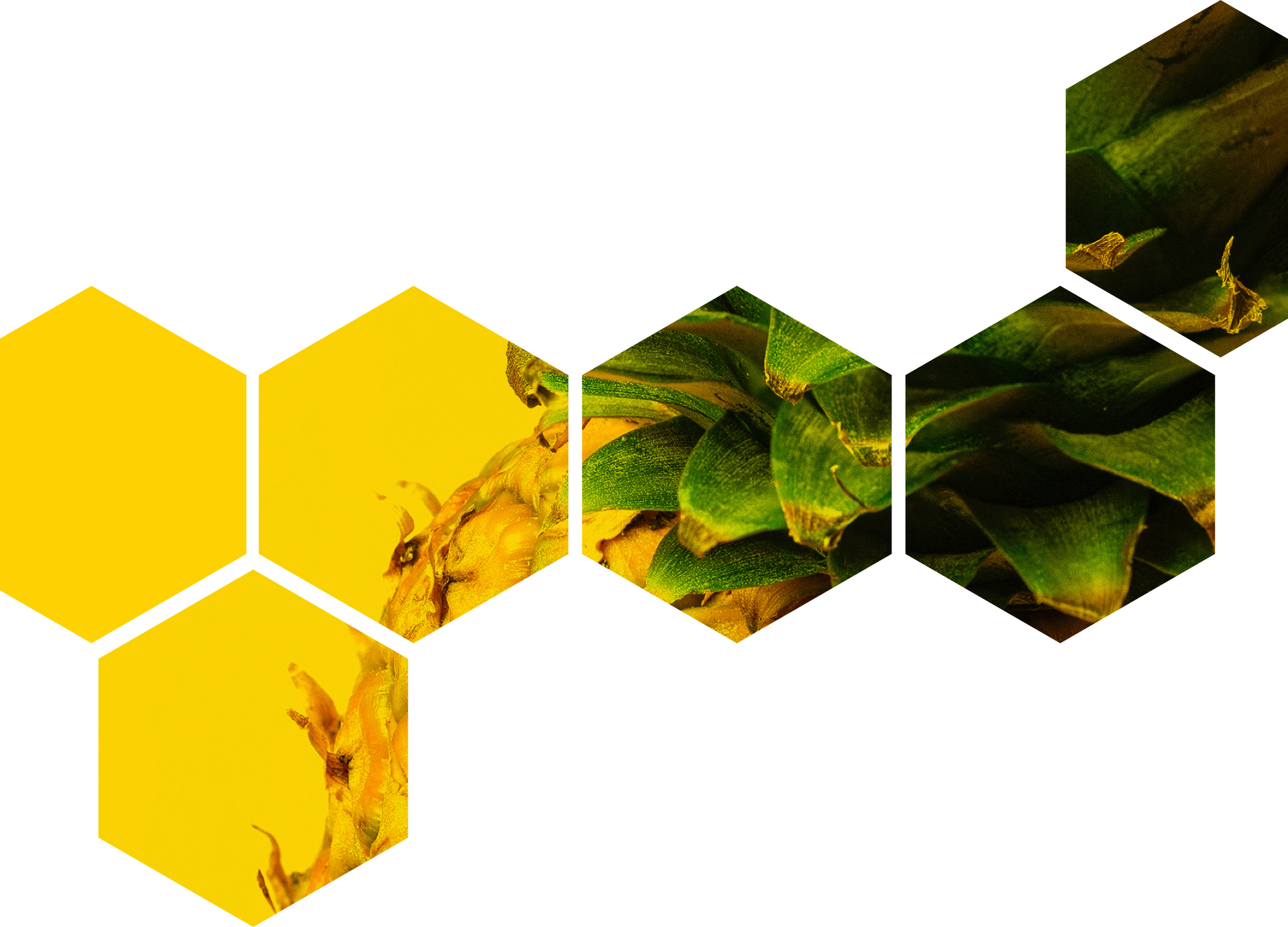 Typical Nutrition Values
(Per Portion: 100G):
Fat


of which saturates
0 g
0 g
Carbs


of which sugars
14 g
10 g
The Pineapple with More
As with all pineapples, the Honeyglow® is a healthy fruit, ripe with health benefits, but packs in some extra goodness all its own. It's a rich source of antioxidants and nutrients, but it's also an excellent source of vitamin C. Whether in a colorful fruit salad, a delicious pizza topping or an elegant drink garnish, it's an ideal boost to a balanced, healthy diet.
Ready to dive in to more sweet ways to enjoy the Honeyglow® and nab a few pineapple recipes of your own? We thought so.