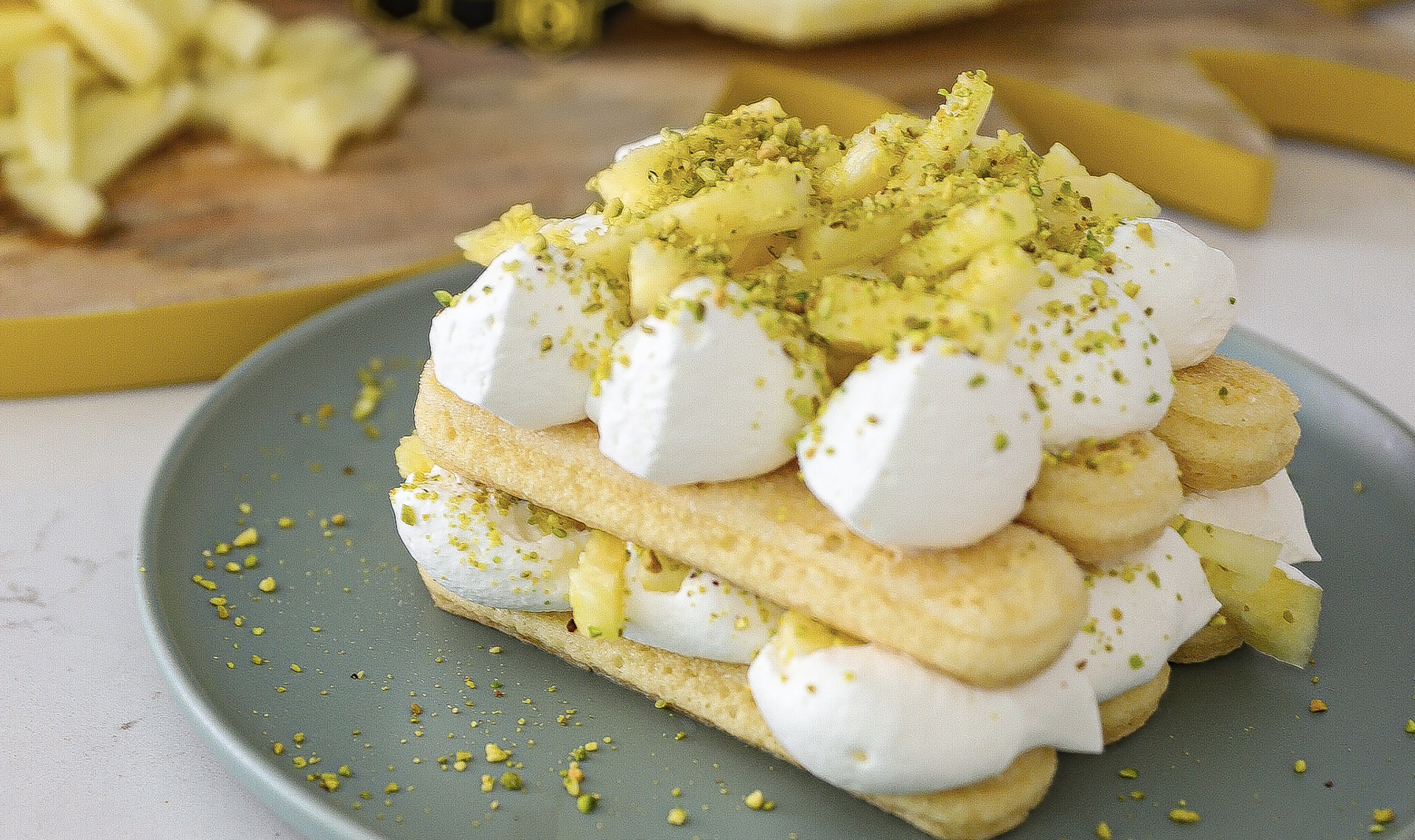 Honeyglow® Pineapple Delight
6-8 servings
Prep Time: 20 minutes
Cook Time: 4 hours
1 Fresh Del Monte Honeyglow® Pineapple, cut into tiny pieces
1 pint heavy whipping cream
1/2 cup powdered sugar
1 tbsp vanilla
1 package of ladyfinger cookies
4 cups of milk
1/4 cup crushed pistachios
In a large mixing bowl, whisk together the heavy whipping cream, powdered sugar, and vanilla together until stiff peaks are formed, and then put the cream into a ziplock bag or piping bag to set aside.
Peel and cut the Fresh Del Monte Honeyglow® Pineapple.
Pour the milk into a flat casserole dish.
You have two options for assembly:
Individual servings
Casserole family style
(Whichever way you want to serve, the assembly is the same.)
Dip ladyfinger cookies into the milk, flipping them around, ensuring the cookies are thoroughly soaked, and place them into the serving dish until the bottom layer is full.
Then, pipe the cream onto the soaked cookies.
Top with a sprinkle of Fresh Del Monte Honeyglow® Pineapple
Add a sprinkle of pistachios, and then repeat the layers.
Refrigerate for about 4 hours before serving.
Notes: The longer the dessert is refrigerated, the softer it will be.