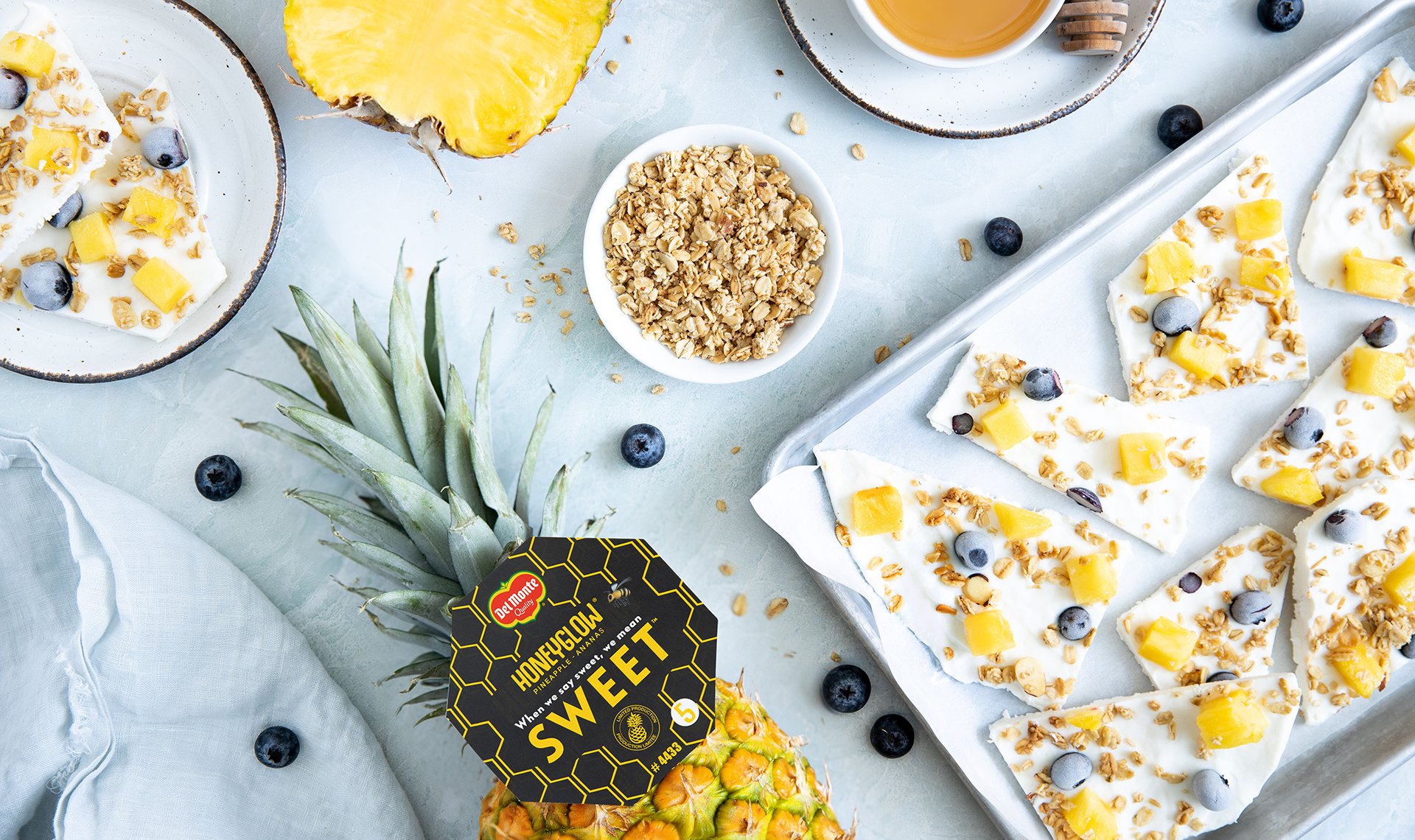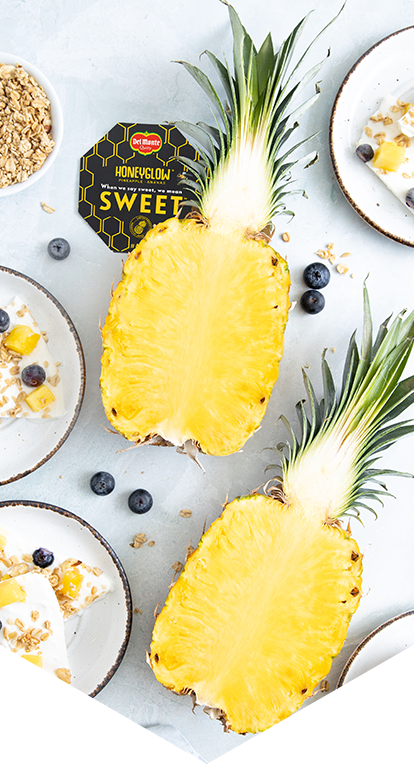 Honeyglow® Pineapple Yogurt Bark
6 servings
Prep Time: 10 minutes (plus 3 hours freezing time)
Cook Time: 0 minutes
2 cups plain Greek yogurt (preferably low-fat or full fat)
¼ cup runny honey
½ teaspoon vanilla
¾ cup ½" cubes Del MonteⓇ Honeyglow® Pineapple
½ cup blueberries
½ cup prepared granola
Line a large sheet pan with parchment paper.
In a medium bowl, whisk to combine yogurt, honey, and vanilla.
Scrape yogurt mixture onto prepared sheet pan and spread out in an even layer.
Sprinkle yogurt with Honeyglow® pineapple, blueberries, and granola, then freeze until solid, about 3 hours.
Break or cut bark into pieces. Store in the freezer.