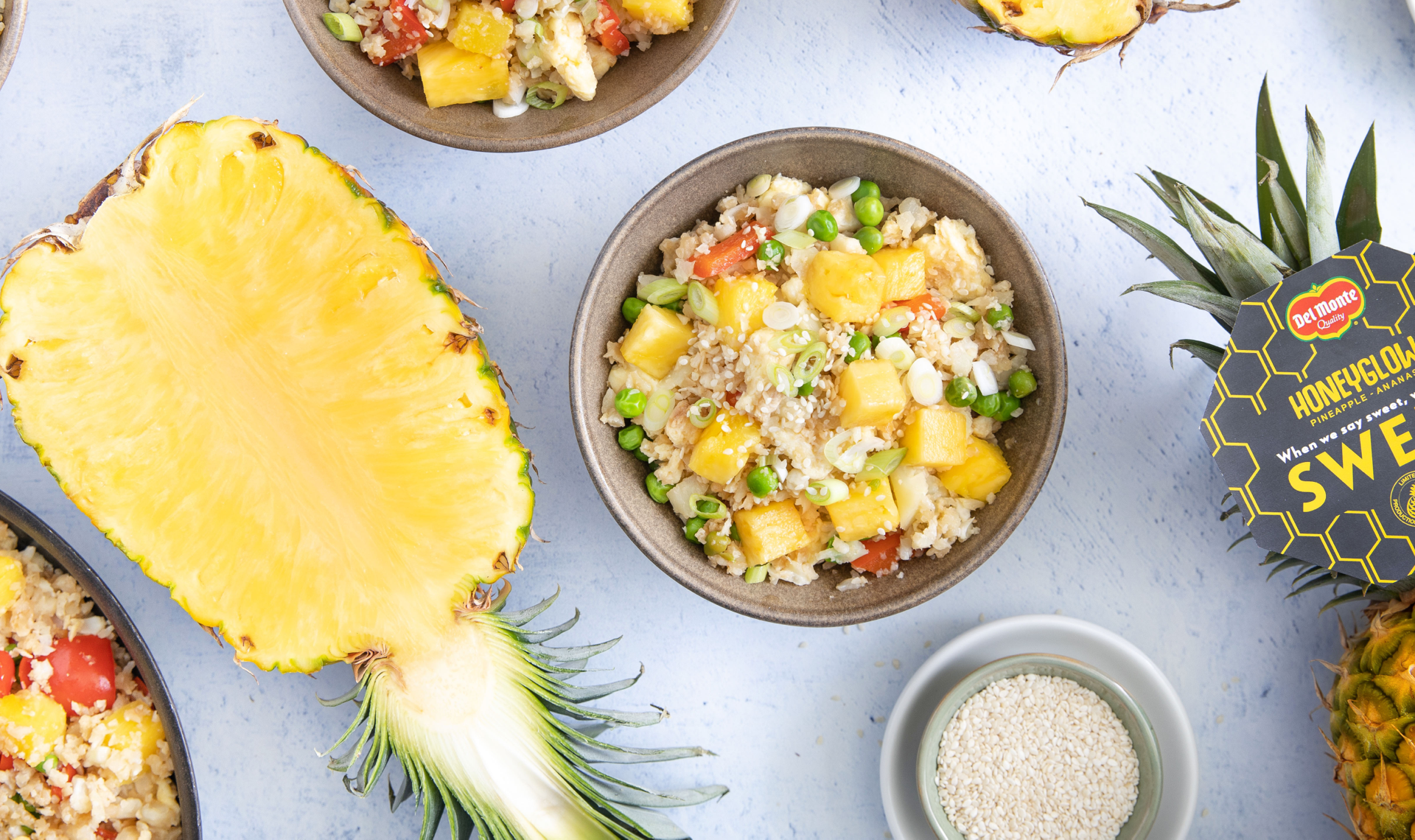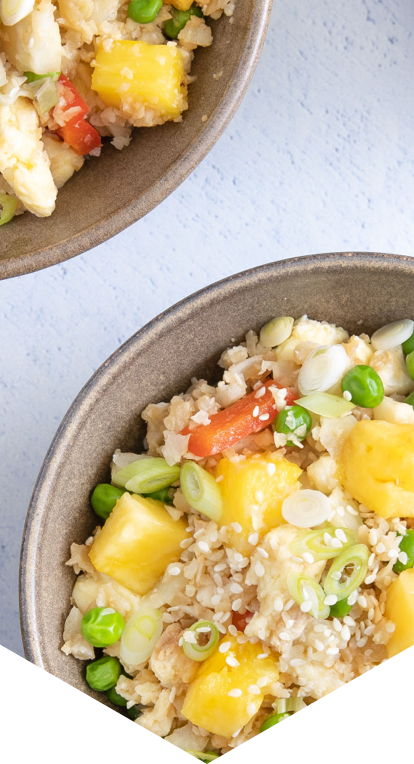 CAULIFLOWER FRIED "RICE" WITH HONEYGLOW® PINEAPPLE
4 servings
Prep Time: 15 minutes
Cook Time: 15 minutes
1 large head cauliflower (1½-2 pounds)
4 large eggs
½ teaspoon fine sea salt
3 tablespoons preferred vegetable oil, divided
1 red bell pepper, seeded and cut into ½" pieces
1 cup Del Monte® Honeyglow® Pineapple, cut into ½" cubes
½ cup green peas, fresh or frozen
1 tablespoon soy sauce or tamari
1 tablespoon oyster sauce (or use 1 extra tablespoon soy sauce or tamari)
3 green onions, finely chopped
Toasted sesame seeds, for garnish
Break cauliflower apart into bite-sized florets. Pulse in batches in a food processor until chopped into small, rice-sized pieces, transferring each batch to a medium bowl. Set aside.
In a medium bowl, beat eggs with salt.
Heat a large nonstick skillet over medium heat. Add 1 tablespoon oil and swirl pan to coat. Add eggs to pan. As eggs cook, use a silicone spatula to push the set edges into the center, and tilt the pan to redistribute the uncooked egg. Once egg is set, transfer to a bowl and set aside.
Add remaining 2 tablespoons oil to skillet. Add cauliflower and bell pepper to pan and cook until pepper is just tender, about 5 minutes. Add Honeyglow® pineapple and peas and cook, stirring occasionally, 5 minutes more.
Stir in cooked egg, soy sauce, and oyster sauce and stir to coat cauliflower.
Serve topped with green onion and sesame seeds.