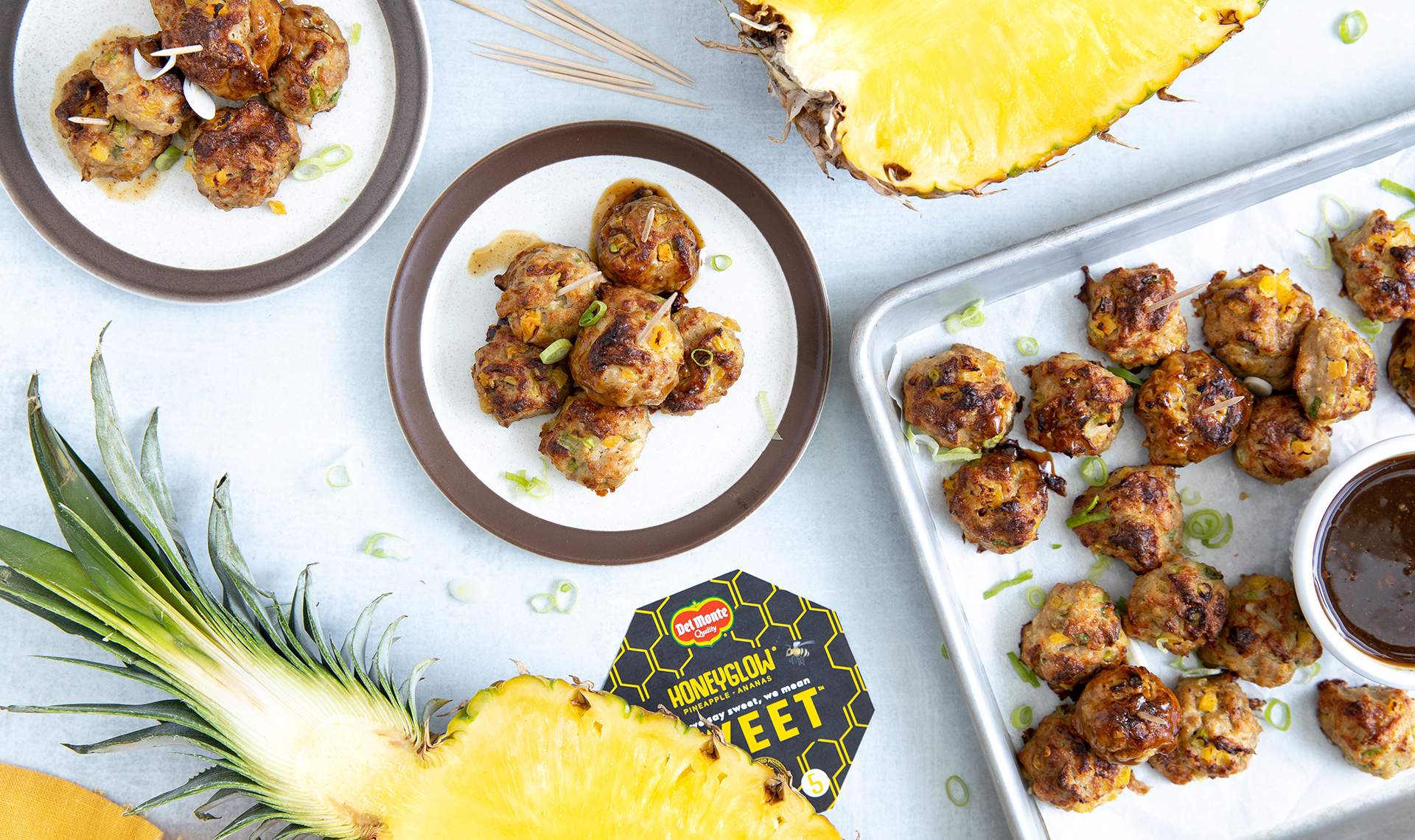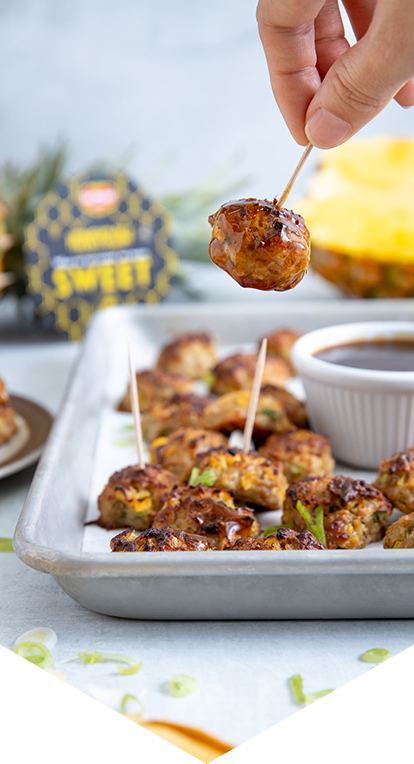 Mini Honeyglow® Pineapple Chicken Meatballs
6 servings
Prep Time: 10 minutes
Cook Time: 10 minutes
1 pound ground chicken
½ cup Del MonteⓇ Honeyglow® Pineapple, finely diced
⅓ cup green onions, finely chopped
1 large egg
¼ cup fine dry breadcrumbs
2 garlic cloves, minced or grated
1" piece fresh ginger, peeled and minced or grated
1 tablespoon soy sauce or tamari
2 teaspoons toasted sesame oil
½ teaspoon black pepper
½ teaspoon red pepper flakes
1 cup prepared teriyaki sauce
Preheat the broiler and place an oven rack 8" from the heat. Lightly oil a large sheet pan.
In a large bowl, combine chicken, Honeyglow® pineapple, green onions, egg, breadcrumbs, garlic, ginger, soy sauce, sesame oil, pepper, and pepper flakes. Mix together with your hands until just combined.
Measure out chicken mixture using a tablespoon. Roll each portion into a ball between the palms of your hands and place on prepared sheet pan.
Broil until lightly browned and the internal temperature reaches 165℉, 8-10 minutes.
Serve meatballs warm with teriyaki sauce.